BACK
Best Practices

|
Read
5 Ways to Improve Customer Service Using CloudApp
Susan Perez August 28, 2018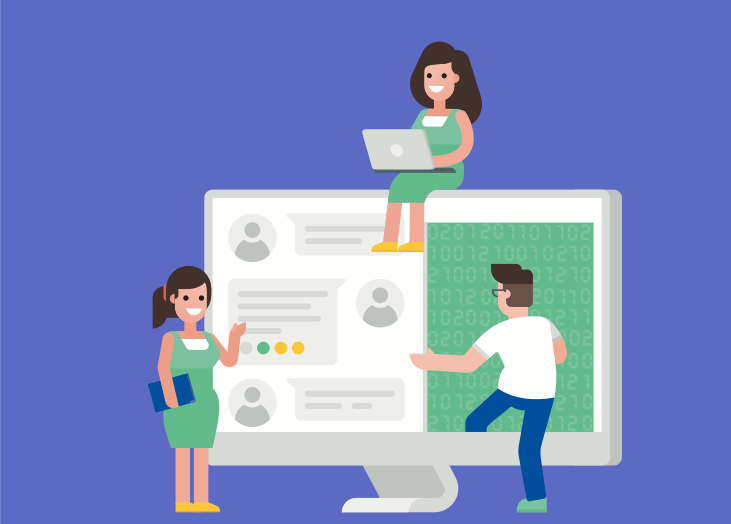 At BrightGauge, great customer service has always been at the core of our mission. We care a whole lot about our users and are willing to do what it takes to make sure every BrightGauge experience is a positive one.
Over the years, our Support Team has become more robust and we try really hard to be available for as many hours as possible throughout the week. In addition to bulking up our team, we've picked up some tips and tricks along the way.
Surprisingly, we've found that using CloudApp has made a positive impact on the way we offer support. Here, we cover 5 ways that we've improved customer service just by using CloudApp.
What is CloudApp?
CloudApp is a screen recorder that can be used on a Mac or a PC. If you're a Mac user, you're probably familiar with Command-Shift-4 as a way to grab a screenshot of whatever you're viewing. CloudApp can do that and then some.
When you install it on your computer, one click is all it takes to grab a still shot, a short GIF, or even a lengthier video. Your capture is automatically saved to the cloud (as you probably guessed) and it's super easy to share a link or even download the file and save it to your computer.
If you need to add context or conceal sensitive information, CloudApp's annotation feature lets you do just that.
We've just found that it's the easiest way to visually share information.
What our Support Team does with CloudApp
Given that we have thousands of customers using our software on a daily basis, it's no surprise that we see an influx of tickets coming in each and every day. Whether a user is having an issue building a complicated gauge or isn't sure how to get their dashboards to sync more frequently, they naturally turn to us for guidance.
While we've always been pretty quick about replying to tickets and giving in-depth answers, we got to thinking that there might be a better, more digestible way to offer our guidance. Sometimes things get lost in translation when you're writing out a bunch of steps that a user needs to take, especially when using a data-intense product like BrightGauge.
Screenshots (of the Command-Shift-4 variety) worked, but piling 10+ into a ticket response didn't provide the friendliest of user experiences.
So, when we learned about CloudApp, it felt like hitting the jackpot. As soon as we started using it to cover Support, things noticeably changed for the better.
We make it personal.

Our users are certain they're not receiving canned responses because every response is tailored specifically to them. When you record a CloudApp GIF or video, you have the option to record audio as well. So users don't rely on reading our words. They hear our voices. They know us by name. And we call them by their name, too.
Videos show users exactly how to navigate.

Whether using BrightGauge dashboards, reports, or goals, our customers have a lot of data to analyze. When writing instructions for our users, there's no guarantee that they'll follow our prompts the way we intended them to. But with video, that changes. Users see an exact visual of what we want them to experience and can replicate that journey on their own, empowering them to use BrightGauge better over time.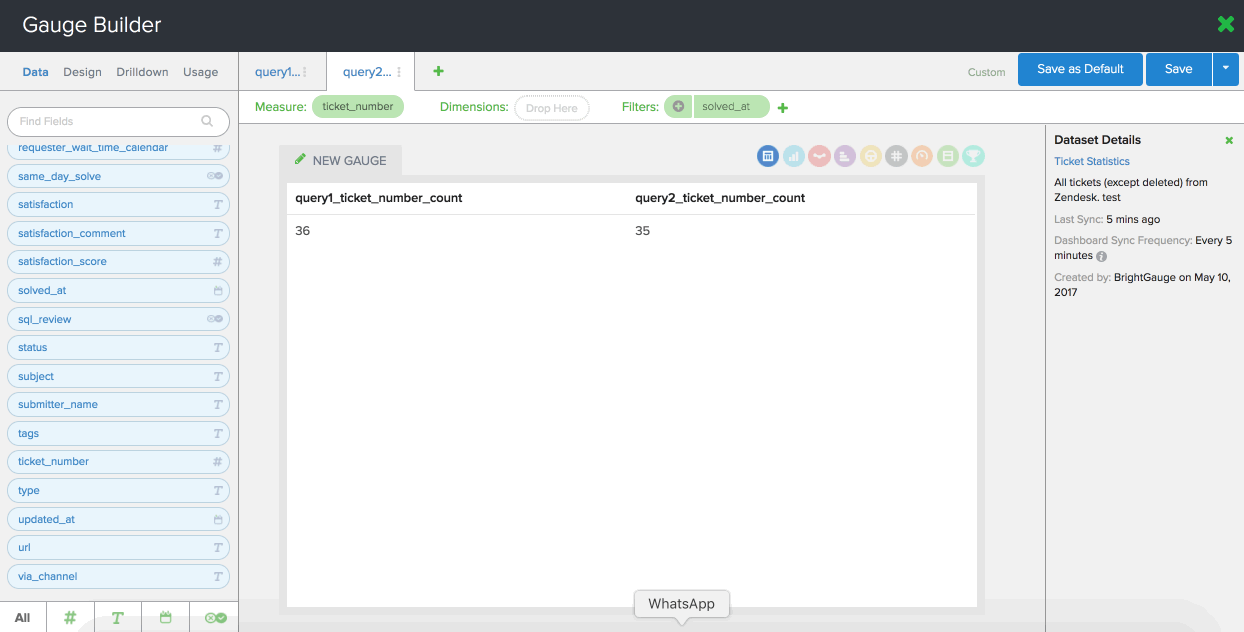 Annotated screenshots give context.

There are some BrightGauge features that just might be missed without specifically looking for it. This is especially true for our newer BrightGauge users. CloudApp lets you annotate captures with text, arrows, lines, or other shapes, so you can easily point something out. Plus, if your screenshot has sensitive info that you don't want your end user to see, you can censor it through the annotation feature.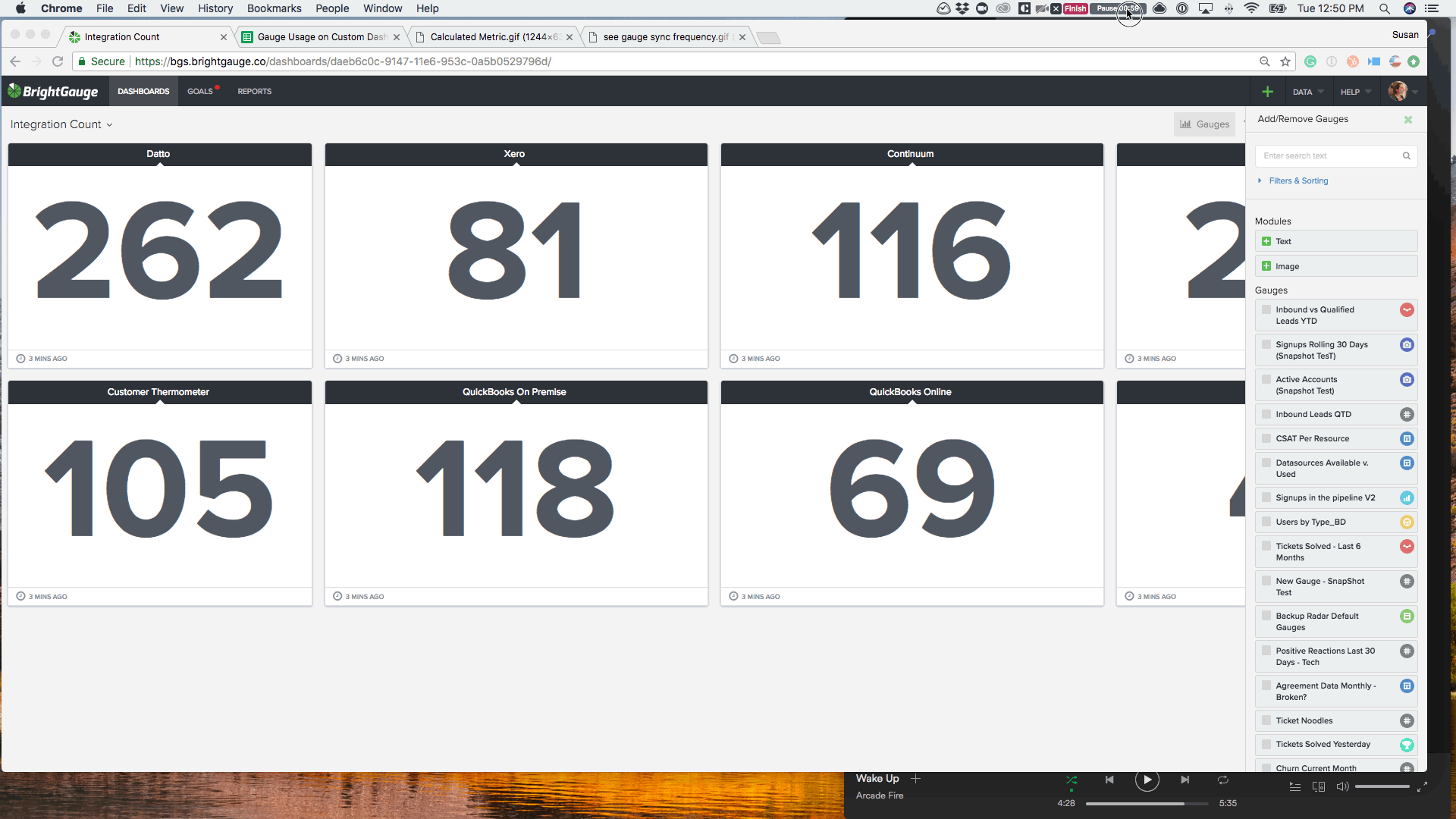 Screen captures are easy to reference.

Written responses to support tickets can, of course, be accessed at a later date if the end user needs to reference it. But this is done a lot better with video. First of all, you can save the file to your computer and access it whenever you want. But beyond that, video makes it a lot easier to learn on your own. Imagine a 5-minute video that shows how to build an advance gauge. You can pause/play at your own pace without losing your place. With written instructions, this would take so much longer.
Ticket Response Time is better.

We've noticed that our Ticket Response Time has improved since we started using CloudApp in our replies. When a ticket comes in, it can take a lot of time to evaluate the question, think about how to effectively communicate the response, type it out, send it back, and wait for further questions. With video, you can quickly visually communicate a response, which is really effective in terms of saving time and preventing further clarification from being needed.
We love picking up tips from our peers in the industry, which is why we're happy to share our own experiences, too. If there's anything you want to ask us about, feel free to drop us a line. Don't be surprised if you get a video in response!
Free MSA Template
Whether you're planning your first managed services agreement, or you're ready to overhaul your existing version, we've got you covered!