BACK
Podcasts

|
Read
[Podcast] Episode 31 with Rob Rae of Datto
Amanda McCluney February 23, 2017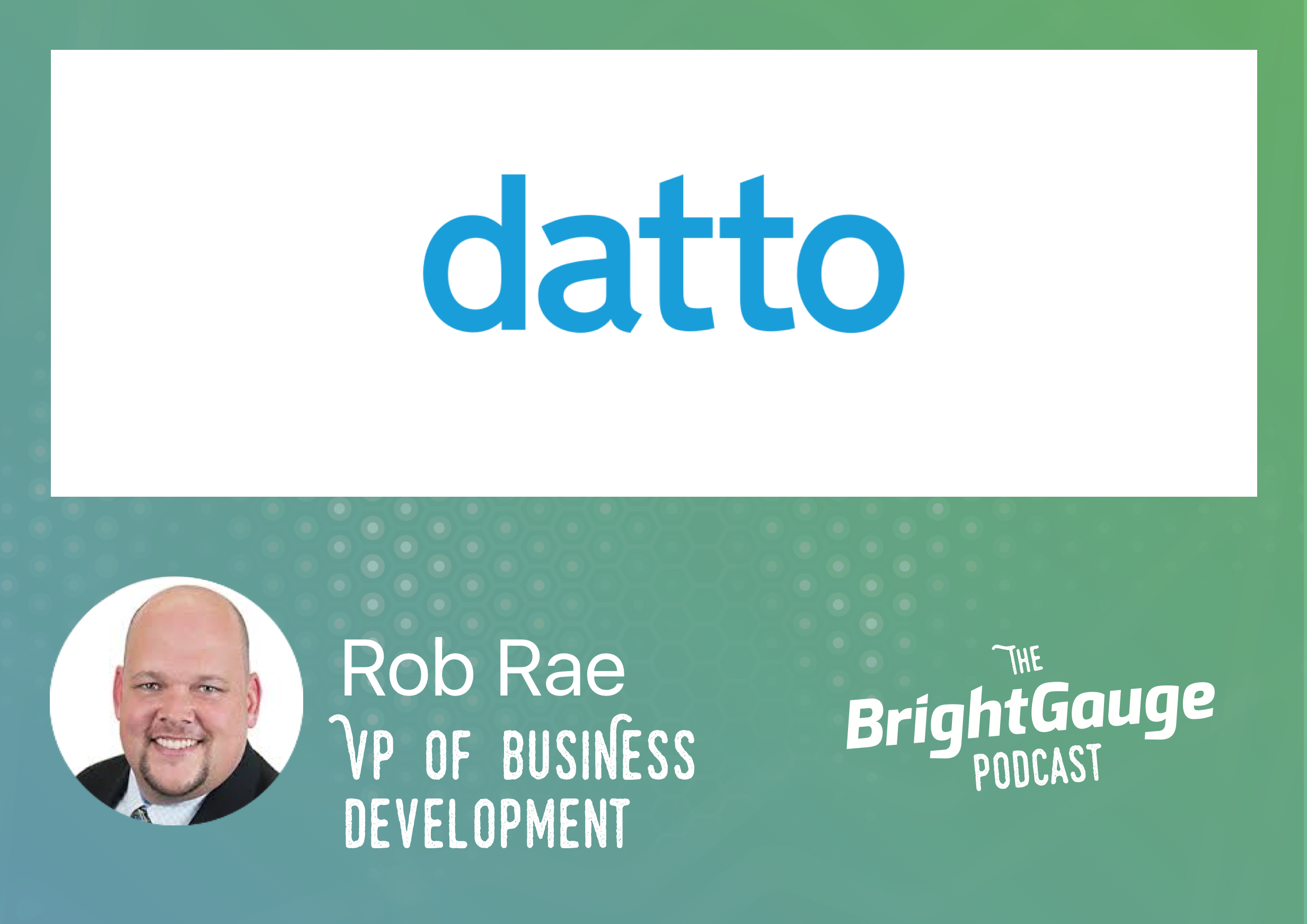 In roughly 10 years, Datto has grown from being one of many names in a sea of backup solution providers to one of the headlining names of the IT Services industry. We recently invited Datto's VP of Business Development, Rob Rae, to join us for a conversation on achieving incredible growth in a commoditized industry. The insights Rob shared carried the conversation from brand messaging to customer education, partnering with the right solution providers, common themes in the ITSP industry, and more.
Achieving Incredible Growth in a Commoditized Industry: Episode Highlights
Books as referenced by Rob:
Resources referenced by Rob:
Want to find out more about The BrightGauge Podcast? Check out all the episodes here.
Free MSA Template
Whether you're planning your first managed services agreement, or you're ready to overhaul your existing version, we've got you covered!