BACK
Culture,

Customers,

Product

|
Read
Common Misconceptions: BrightGauge Feature Review
Eric Dosal August 10, 2018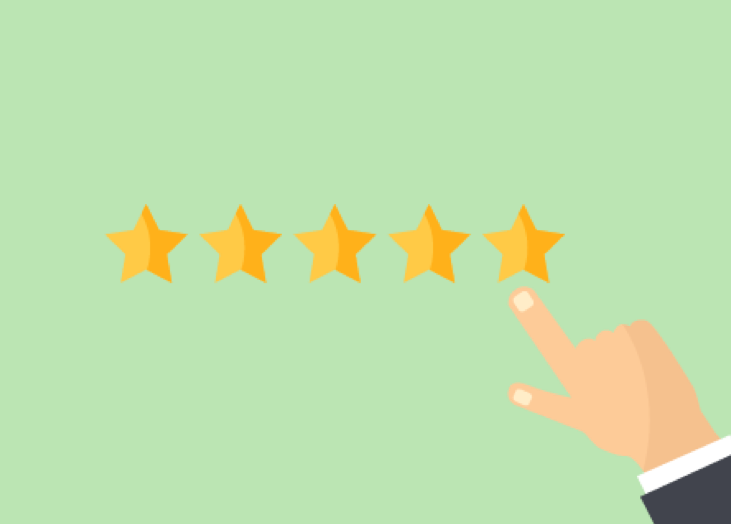 Do you know about the FUD factor?
This is a common term that means fear, uncertainty, doubt and is often used as a popular sales tactic by some companies to put down their competitors. Recently we've been hearing some FUD noise in our sales process and we thought it might help if we cleared up the confusion around some inaccurate statements regarding our product. Most of these are inaccurate because they are outdated, not because of any malicious intent.
We'd like our prospective buyers to have the right information handy, so they can make an informed decision that will help them run their business better.
So here goes…
BrightGauge Only Has 15 Min Sync Times (FALSE) – The standard dashboard sync time is every 5 minutes. For customers who want to bring that down even more, we also offer 2 minute sync times for those critical datasets that need to be monitored in more real time. As soon as a user logs into BrightGauge, it automatically kicks off a complete sync so that you have the freshest data. But don't worry, if nobody logs in for a few days, we'll still sync your data at least once a day to make sure we're ready for you when you do log in. Read more about Dataset Syncing.
BrightGauge Does Not Allow Deep Linking Back To Datasource (FALSE) - Wherever you've activated deep linking within the app, you can click the link and it will take you directly to your datasource and log you in (if you have set up the automatic log-in properly). For instance, you can drill into a gauge that pulls data from ConnectWise, click the activated link, and instantly be logged into your ConnectWise account. Here's a link where you can learn more about the feature: Deep Linking Overview.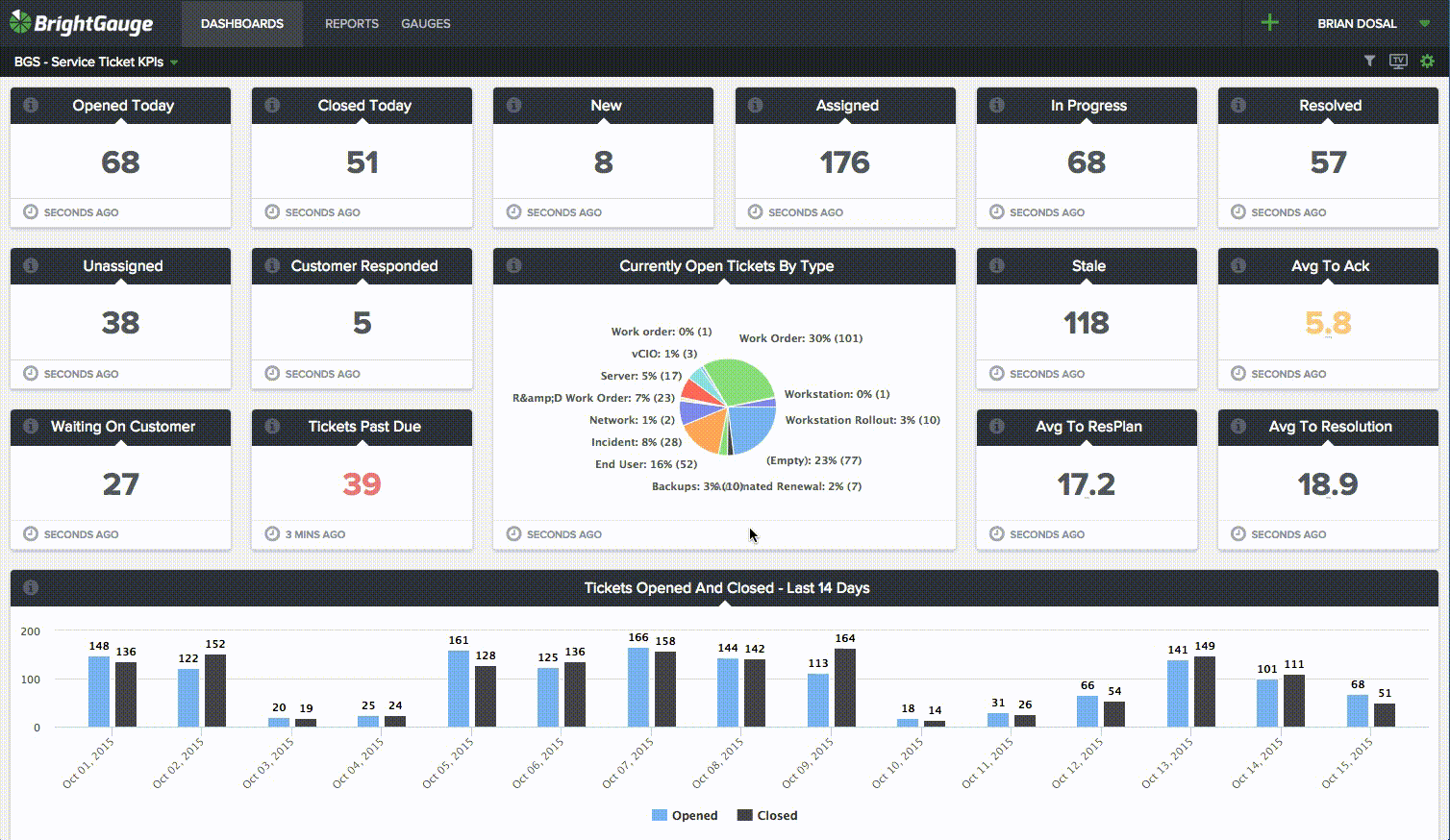 BrightGauge Only Allows You To Pull 120 Days Worth Of Data (FALSE) – Did you know that 96% of our customers use BrightGauge as an operational tool to provide insights into today, yesterday, last week, last month, and even last quarter? Very rarely do customers need to have 12 months worth of data, and even less rare is the need to sync that data regularly. For our most commonly used datasets, we have a default limit of 120 days, but that's just a starting point. If you'd like to increase that limit to longer, we can look into that for you, but be aware that the exact amount of history we can pull does depend on your datasource and amount of data.
BrightGauge Does Not Have Advanced Calculations Functions (FALSE) – Many of our customers use our Calculated Metrics Feature which allows you to do basic formula operations with your data, such as addition, subtraction, multiplication, and division. This allows you to see your data with cool metrics like Kill Rate and 1st Touch Resolution %.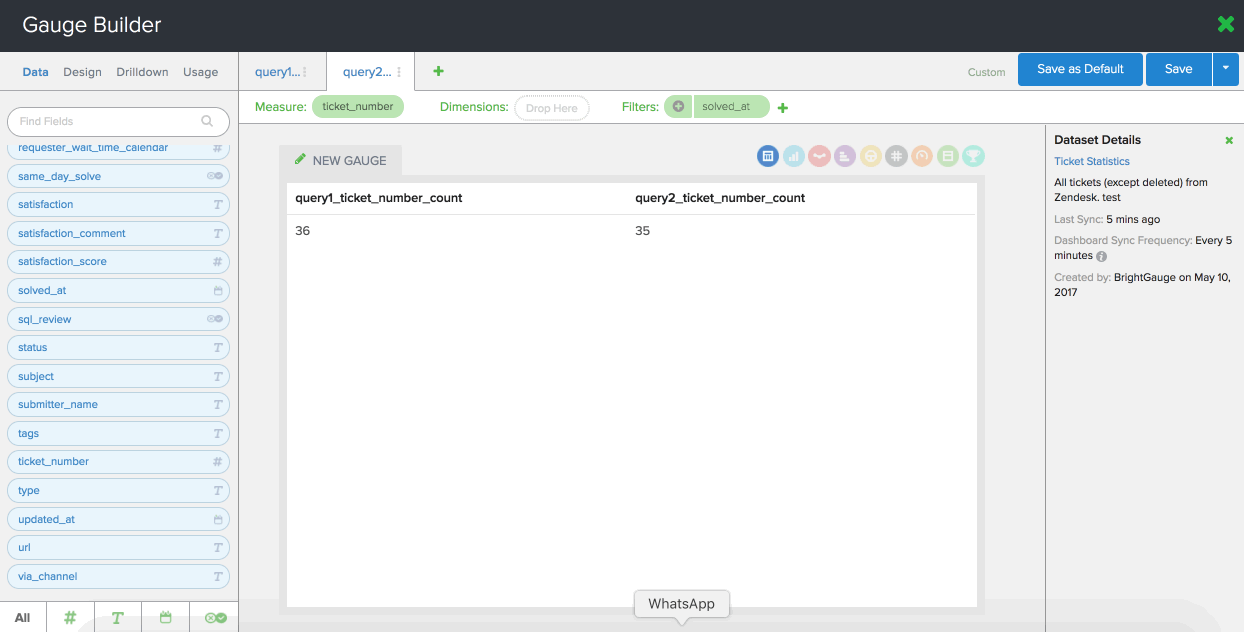 No Audible Alerts On Dashboard (FALSE) – Audible alerts can be set up only on number gauges and progress gauges. When you have a gauge with a threshold on a dashboard and that threshold is met, a DING will sound, alerting you to an issue that needs your attention. Just make sure you've selected 'Play Dashboard Alert' when you set up the threshold. Read more about Dashboard Sound Alerts.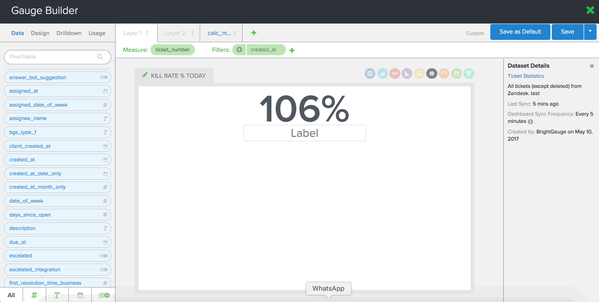 No Dashboard Background Customization Available (FALSE) – A lot of our customers have requested dashboard customization, so we recently made this feature available. Now, in any dashboard, you can add text and image modules to your liking. For example, if you have a client coming in for an office visit, put their logo on the dashboard where you monitor their metrics and watch how impressed they'll be. Read more about Dashboard Images.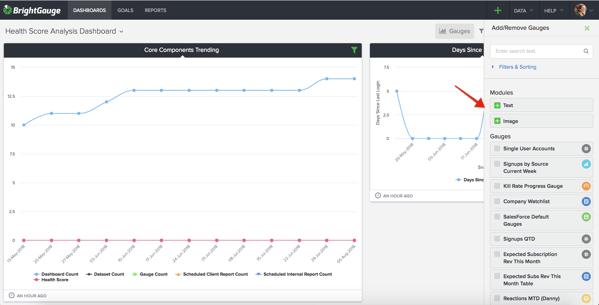 No Integration with Maps or Weather Data (True) – This is something we hear from time to time and we have discussed including in our future dashboards.

Hopefully this helps clear up some of the confusion out there and offers a more accurate picture of where our product stands today. We're constantly updating our features, so stay tuned.
If you've got a question or want to see BrightGauge in action, please contact us today.
Free MSA Template
Whether you're planning your first managed services agreement, or you're ready to overhaul your existing version, we've got you covered!