BACK
Culture

|
Read
#DimbulbIsDead: The End of an Era at BrightGauge
Amanda McCluney May 28, 2015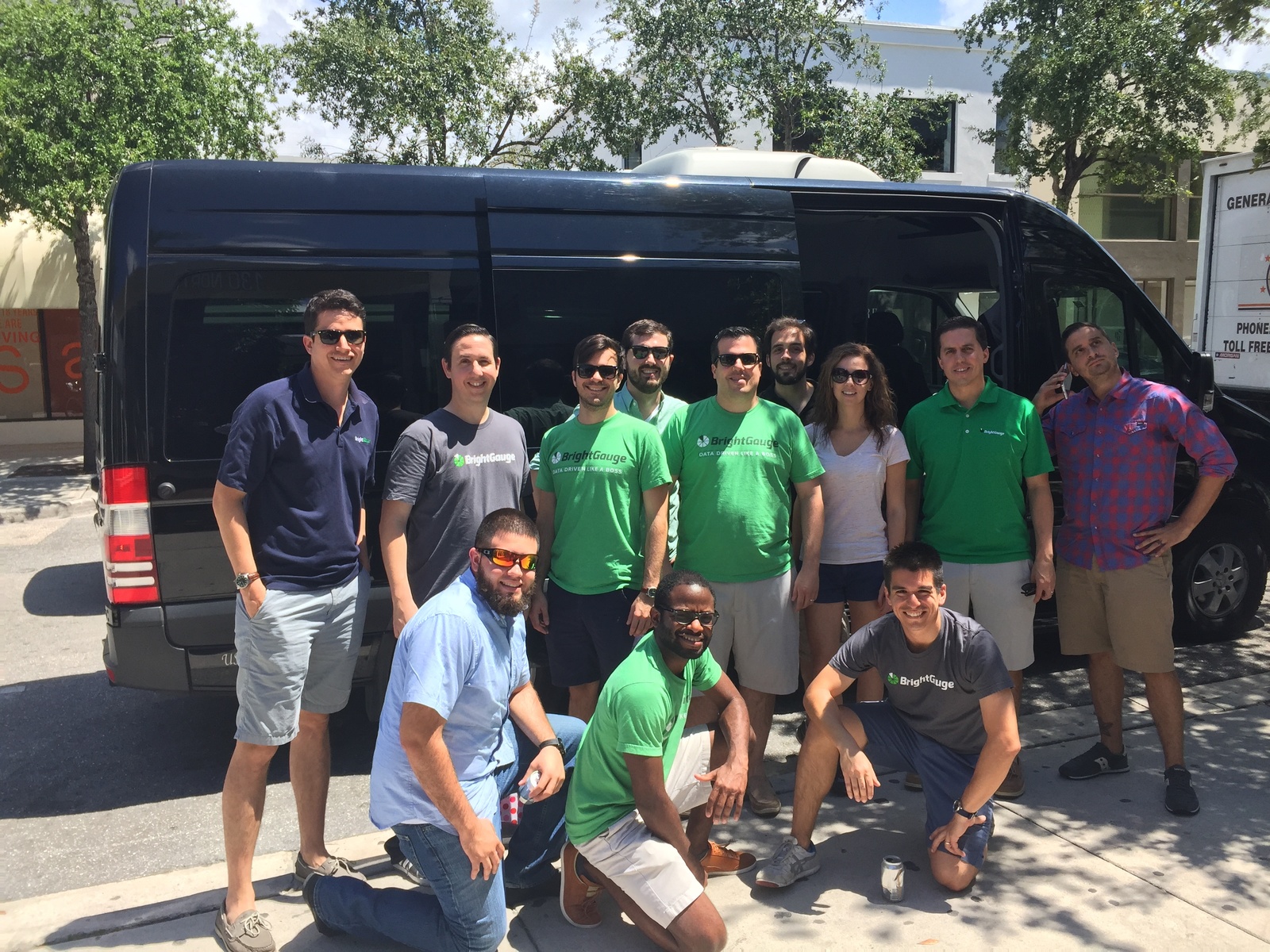 BrightGauge lost a (not so) loyal partner on May 15, 2015. Dimbulb, our previous code base, died after a battle with very slow page loads, long delays on syncing time and general instability. As the result of being built by a previous team, the time had come for a replacement constructed entirely by our current crew that would scale with our growth plans moving forward. Dimbulb is survived by BrightGauge 4.0, our completely new platform. A sendoff for Dimbulb wouldn't be complete without the BrightGauge team carrying the torch forward through a day-long ceremony.

Our Day of Commemoration (read: huge, victorious celebration), #DimbulbIsDead started with a party bus pickup at our offices late morning with plans to stop at a handful of our favorite Miami spots as we prepared our goodbyes for the former thorn in our side. No party bus would be complete without a cooler full of craft brews and wine options as well, so we kicked back with refreshments in hand while our driver did the dirty work of navigating the city's hectic streets.




First stop: Michael's Genuine Food & Drink, a well-known hotspot in Miami's Design District recognized for its menu filled with options sourced from local ingredients. With a big day ahead of us we decided to go all out with appetizers, entrees and desserts (more booze is a given here). We also took a moment to present our President, Brian Dosal, with his own black turtleneck, an homage to his guidance of our Product & Development team. The 12 of us left stuffed to the brim, content that everything was incredibly delicious* and Michael's was in fact just as awesome as all the buzz heard around town.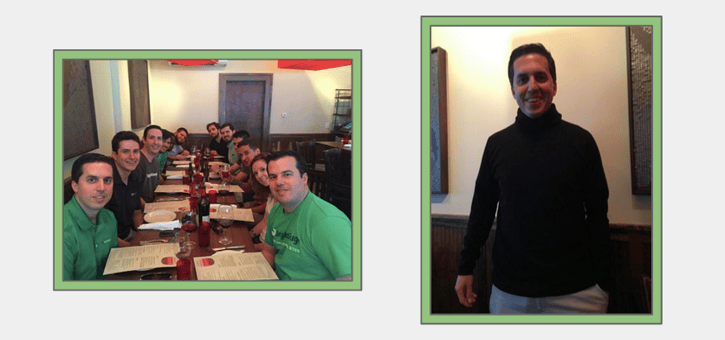 The bus picked us up after lunch with plans for a beeline to Wynwood Brewing Company. After a brief delay circling the District once we realized that two from our crew had been left behind at our lunch stop, we were all on our way to Miami's Art District.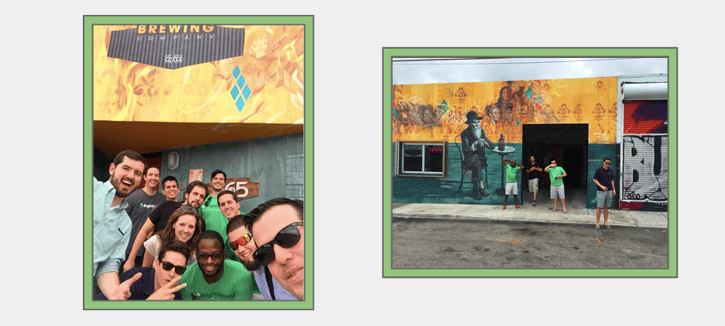 Wynwood Brewing gave our team the chance to check out some new tap options and spend time bonding through a fairly intense game of Taboo. After all the food and rounds of drinks, a visit to Panther Coffee in the Art District was in order. At this point we paused the photos because most of us were lost as we tried to figure out how to place orders in the famous hipster landmark. [Cut to what seemed like an hour later] With a new caffeinated take on the afternoon, our driver picked us up for the most anticipated part of our day...




We headed towards Miami's Biscayne Bay, ready to say our parting words in a memorial for Dimbulb. A day this big for our team wouldn't have been complete just celebrating the launch of 4.0 - we needed to see Dimbulb destroyed before our eyes. Equipped with a fire pit and numerous pages printed with Dimbulb code, we wasted no time starting a small blaze. Some of our more seasoned team members who had the displeasure of working with Dimbulb even took a moment to say parting words. As the flames grew, you could see eyes glowing and smiles from ear to ear as the pages represented the turn to a new chapter at BrightGauge!



After the party, there's the after party and ours was at The Wetlab on Virginia Key. Our team closed out the afternoon with an incredible view of the water, speculating how we'll ever top our #DimbulbIsDead celebration. We look forward to the future of 4.0 as we continue to evolve the platform for our customers and their data needs! **




Author's notes:
*except the roasted okra - some things will always be a slimy green vegetable, no matter how you prepare it.
** For those of you keeping track of our booze intake, the safety of our team members was the most important part of our celebration; Uber rides were covered for everyone.
Sharing a few photos wouldn't tell the whole story... Watch our epic day here:
Free MSA Template
Whether you're planning your first managed services agreement, or you're ready to overhaul your existing version, we've got you covered!