BACK
Culture

|
Read
First 60 Days on the Job
Susan Perez May 16, 2018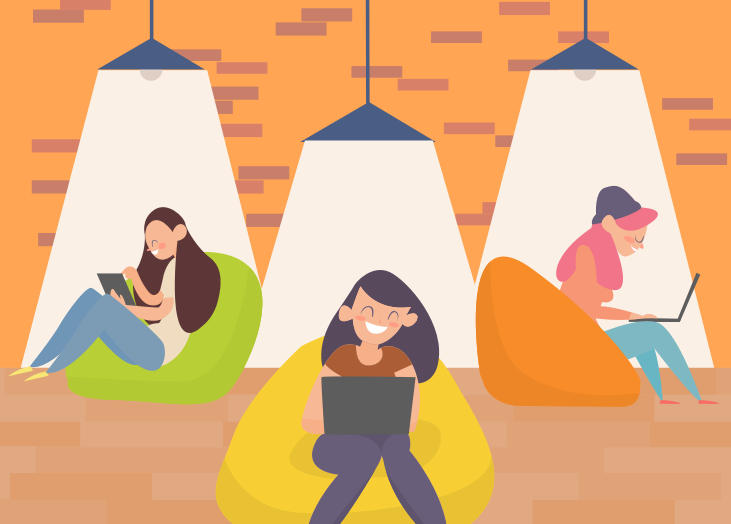 Think about the night before you start a new job. You might feel nervous, anxious, excited, or apprehensive, riddled with questions like, Will they like me? Is this the right fit? Am I going to eat lunch all by my lonesome?
Then, before you know it, you feel 100% comfortable at work. You even look forward to Mondays (imagine that!), knowing you can catch up with friends and dive into a new work week. Heck, you've even managed to get your coworkers to follow your random Slack channel!
You try to conjure up feelings of the night before your first day and suddenly, it's a completely foreign feeling.
When and how did this happen?
This, my friends, is the magic of effective onboarding. And I'm feeling it just two months into working at BrightGauge.
Getting in the BrightGauge groove
It's been 66 days since I started at BrightGauge. I've learned a whole lot in just this short period of time. I love it here and feel quite lucky to have found this opportunity. A lot of BrightGauge users talk about how awesome it is to work with us on a personal level and I now understand why.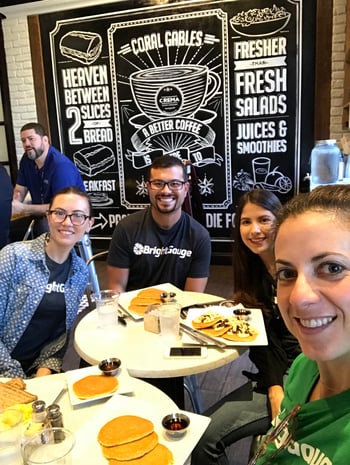 What I've learned in two months
This team kicks booty. We may be small, but we are mighty. Everybody here shares a strong work ethic and a passion for making sure our customers are taken care of. It's easy to stay motivated.
No one is wasting hours. We're all respectful of one another's time and spaces, and we all make an effort to stay focused and to put into practice the mindfulness learned from reading Cal Newport's Deep Work.
But, we love to have a good time. Have you ever just hung out at work past closing hours on a Friday? Because you want to? I wouldn't have believed it 67 days ago, but when you get a great group of people together, it's natural to gravitate towards friendships. A good bottle of wine never hurts.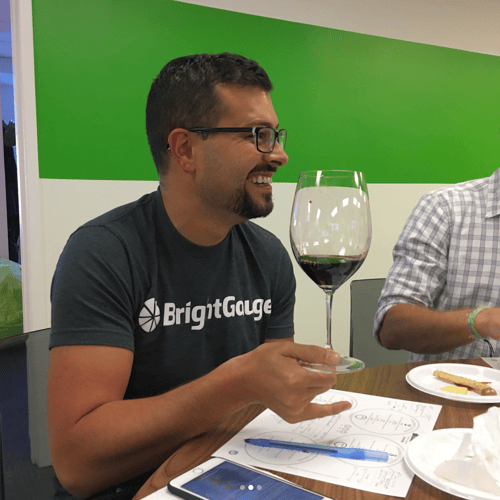 We don't do meetings. Let me rephrase that. We try to avoid meetings as much as possible. These tend to take up a lot of unnecessary time and distract us from focused, deep work. Fewer meetings means more productive days. If we are to meet, we try to do it over lunch or in a focused 15-minute catch-up session.
We're not big on emails, either. This was wild to me at first. I couldn't believe we weren't expected to be tethered to emails 24/7. Instead, we believe in business organization and thorough documentation through tools like Basecamp and it's a game-changer. Aside from having visibility into different teams' projects (buh-bye, silos), using Basecamp boosts our team spirit, too. For example, every Monday, we all post weekend photos and anecdotes. It's so nice to share these parts of our lives with one another.
Everyone is willing to help. I do not have a tech background, so I love to ask lots of questions to really grasp the ins and outs of our software. My colleagues are my greatest resource for this. They are all patient, super intelligent, and more than happy to chat for as long as it takes to get my questions answered. I love that camaraderie.
Constant learning is highly encouraged. BrightGauge places an importance on furthering one's knowledge and passions by inviting us to attend industry conferences or even by switching internal departments. We are motivated to feel fulfilled and work optimally within our roles. We're always on the lookout to ensure that the right person is in the right seat.
We're ever-evolving. Expanding our minds is just one piece of the puzzle. When it comes to making improvements on the services we offer, it's all hands on deck. Every employee at BrightGauge is encouraged to pitch feature requests, discover and fix bugs, provide honest feedback, and look for new solutions. After all, we do actually use our own product.
Good, valuable work can happen outside of the office chair. Yes, it can happen from home, from a coffee shop, from a co-working space, or from a chateau in France. BrightGauge encourages everyone to work remotely, especially since it's been found to get your creative juices flowing and inspire new thoughts and ideas. I find it amazing that being committed to my work doesn't mean relegating laundry to weekends only or having to miss out on seeing the world.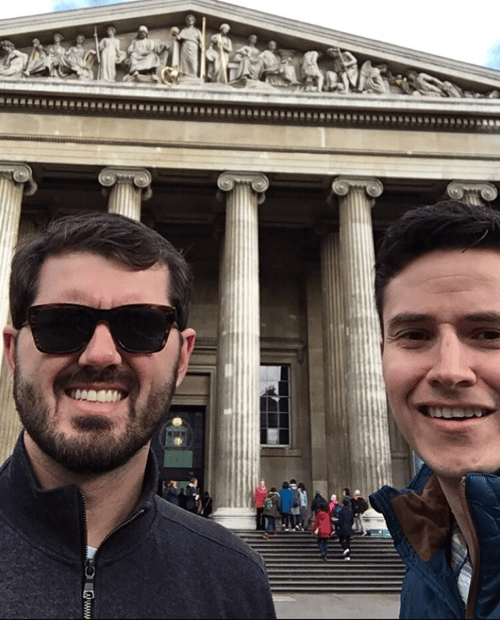 Why our culture works for us
Leadership. Brian and Eric Dosal founded BrightGauge on the idea that they could help make people's lives a little better. That remains our focus and number one priority. Their vision has always been clear and they exude that in a way that's contagious.
Core values. People want to work here because we offer a really good service, with good intentions, surrounded by good people. It's honest, straightforward, and humble work. Our team leads take a lot of time to fill available roles because the only way this will continue to work is if every single employee is committed to good-ness, in terms of relevant experience and fitting into our unique culture.
Onboarding. A Basecamp feature we love is the ability to create to-do lists per person, team, or project. I've found that one really effective BrightGauge onboarding practice is that each new hire starts his/her first day with an already-set 90-day to-do list in his/her Basecamp folder. Talk about an awesome way to immediately make someone feel like he/she has purpose within a team. It's a really simplistic example. Consistent onboarding processes go a long way in setting workflow and culture precedents.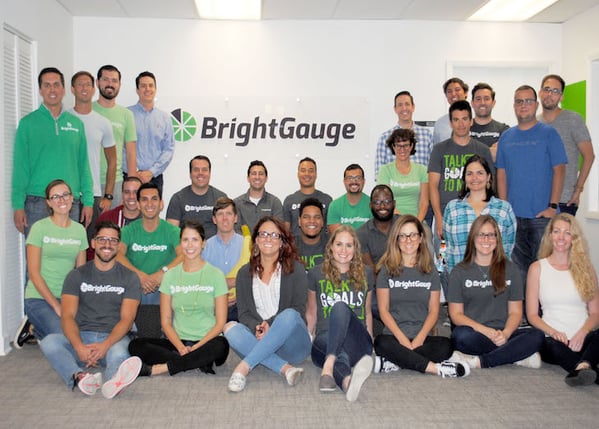 My (unsolicited) advice for you
Stay true to you. Every business owner has a unique working style and a unique set of beliefs and values. There's no need to compromise on that or to disregard it and settle for a conventional way of working. Operate the business you want to operate so you're always honoring your truth.
Have a process. Even if you have the most casual of laid-back work environments, have a process. Establish some rules. Be organized. Don't be lackadaisical in your business approach because guess what? Your employees will be lazy in their approach, too.
Track quarterly progress. Consider implementing Goals into that process. It helps employees to be accountable and driven towards success.
Encourage work/life balance. Your employees live outside of their job. If they feel like their personal time is highly valued, they're more likely to value their work time by being more productive and dedicated.
Be good. This world is, frankly, saturated with mad and crazy people, events, situations. Why add to it? Operate with the best of intentions for all.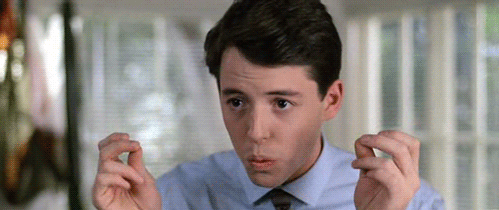 I leave you with this oft-referenced Ferris Bueller quote: Life moves pretty fast. If you don't stop and look around once in a while, you could miss it. This is true with work, too. Stop, digest what you've learned, appreciate where you are, and work really hard at being your best. Time - even at a brand new job - just flies by.
Great employees are one way to improve your business, but setting the right KPIs can also make a huge difference. Download our free whitepaper, How To Improve Your Business With KPIs, for our tips.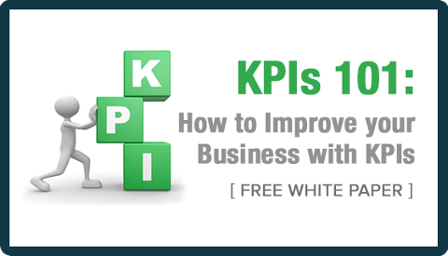 Free MSA Template
Whether you're planning your first managed services agreement, or you're ready to overhaul your existing version, we've got you covered!