BACK
Customer Success

|
Read
How Fun Fridays Drive our Team Culture
Amanda McCluney July 3, 2015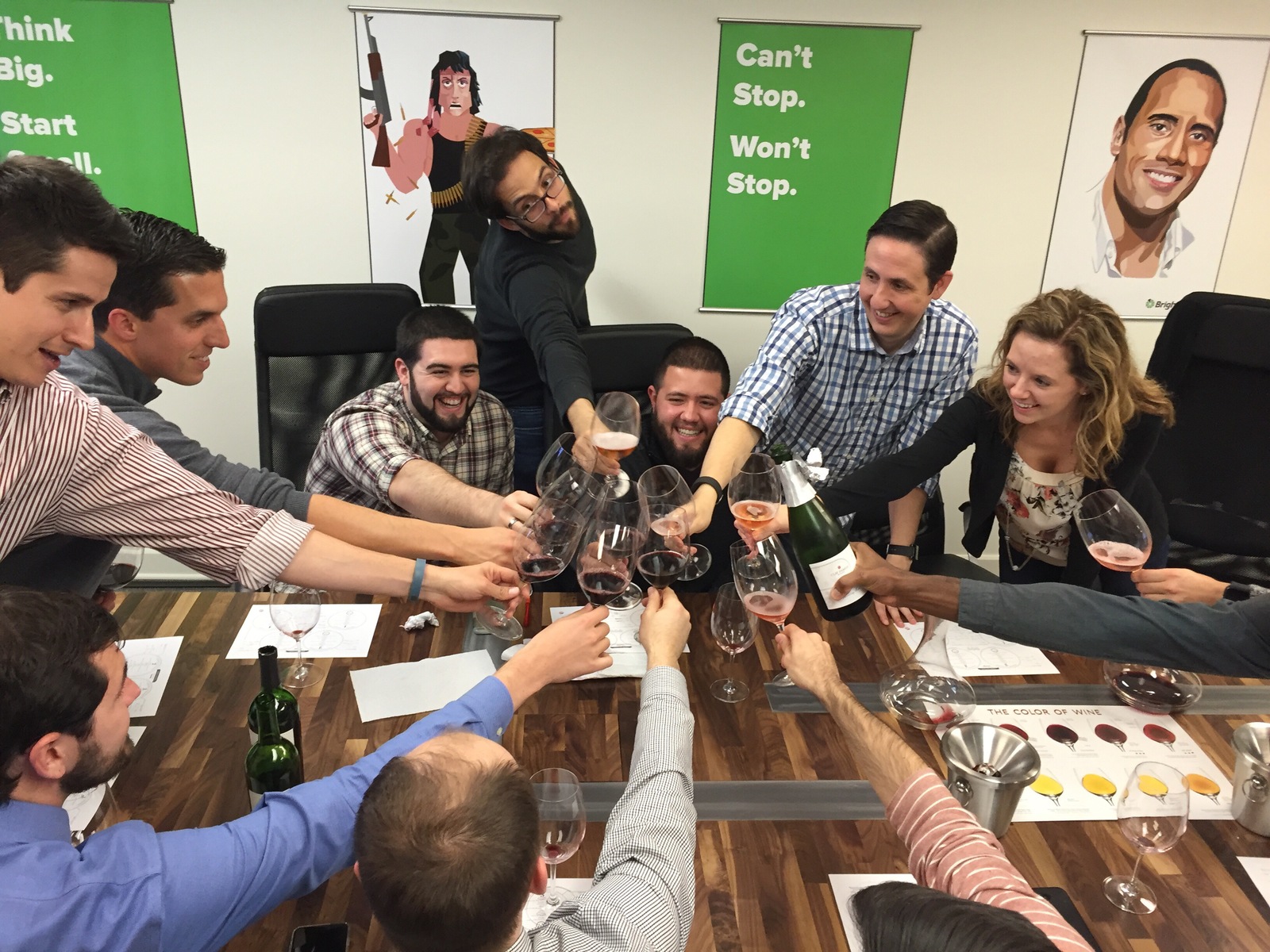 A few weeks ago, our team started what has now become a tradition on Friday afternoons. It's so anticipated that you hear the buzz set in at least an hour before the event kicks off each week. When the clock hits 4, the shuffling of MacBooks and chairs commences and we all dash into the lounge for a little bit of quality bonding time, better known as Happy Hour.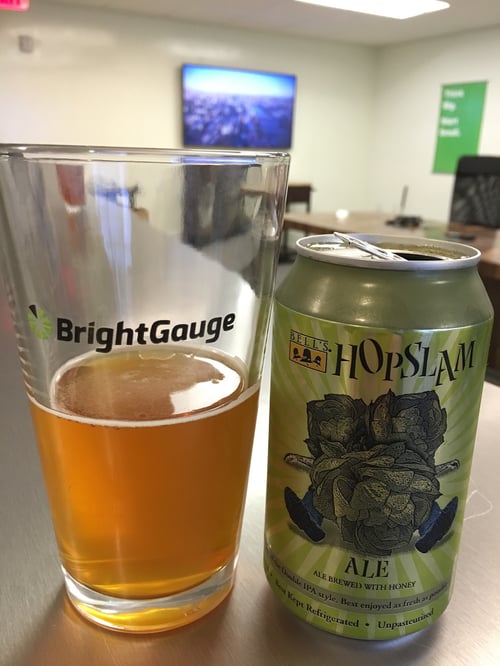 The whole thing began after a recent round of hiring had brought a few new faces to our small team. Our co-Founders, Brian and Eric, opened a bottle of wine on that first Friday and called us all in for cheers and to give us an opportunity to hear each other recap our week and what we had accomplished. If you keep up with our team, you know we're a tight-knit bunch and so packing us all into one room pretty much guarantees endless laughs and a chill atmosphere.

We enjoyed the first session so much that by the time the next Friday rolled around, we had planned out a pretty solid affair. Complete with a pizza order, several growlers of beer and wine options too, the decision was unanimous that we had launched a new standing event going forward at BrightGauge. While the menu has evolved - the greasy pizza only lasted 2 weeks before getting nixed - the constant is our hour of chatting with each other about our week in the office and our plans coming up for the weekend with friends and family.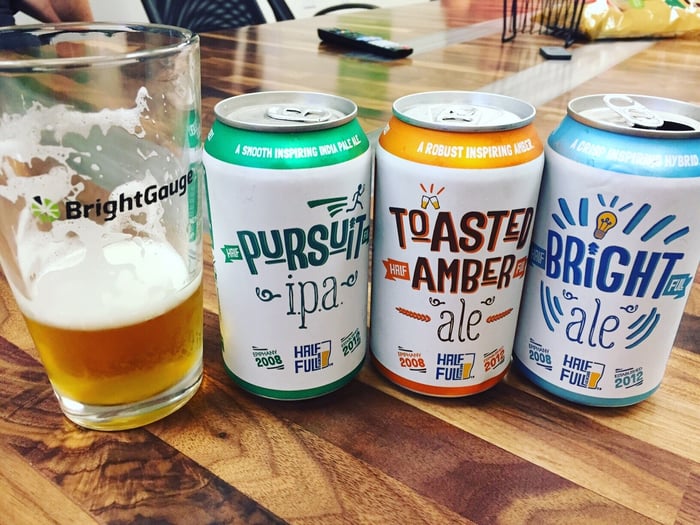 Each week we also rotate the drink menu. With several well-known craft breweries in the south Florida area and really all over the States, we're well on our way to becoming experts on all the best IPAs, Tripels, Ales, Sours and more. For those who are not brew evangelists, there's also a new red wine feature each week. We all take turns mastering the Happy Hour song playlist and sharing music knowledge from many genres. (As overheard: "Dubstep?...Oh, that sounds like 2 robots fighting…")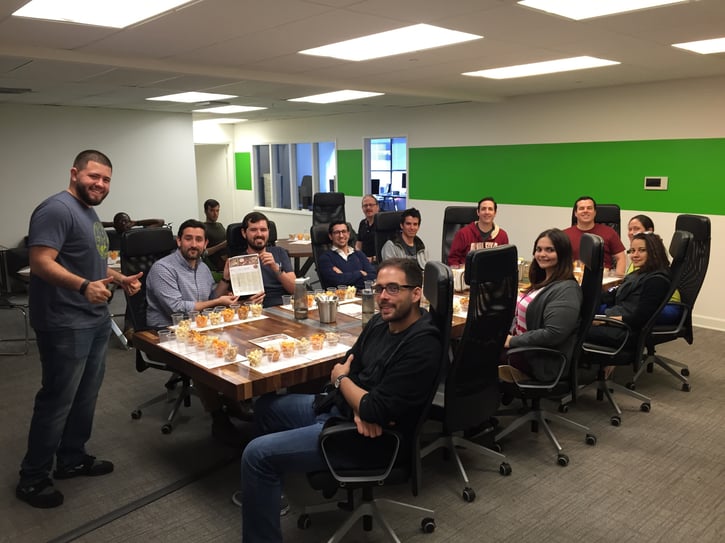 While we do have plenty of time during happy hour to kick back and socialize, we have also found that getting us all in one room together gives us time to catch up on business. Some weeks we're reviewing an upcoming release or a support ticket overview, while other weeks we may be discussing the details of a marketing campaign or talking about pressing team news and updates. No matter the topic at hand, our Friday Happy Hour has proven to be one of the best team-building activities we've launched to date, and we look forward to continuing the tradition!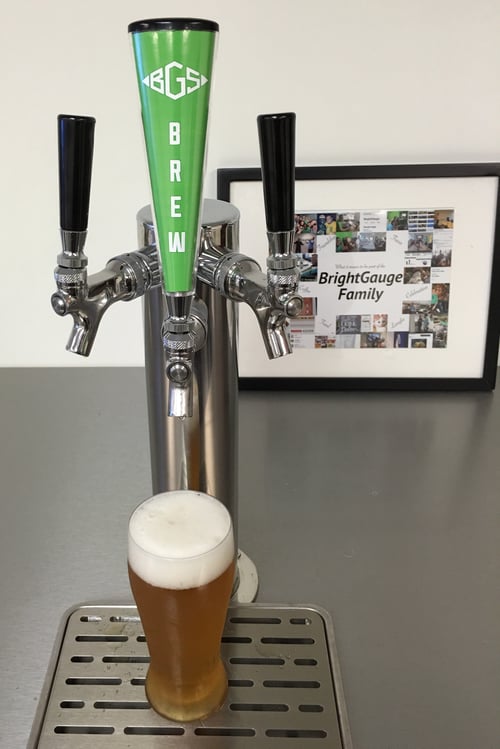 Free MSA Template
Whether you're planning your first managed services agreement, or you're ready to overhaul your existing version, we've got you covered!