BACK
Best Practices

|
Read
Support Tip: How to Submit an Integration Request
Susan Perez August 31, 2018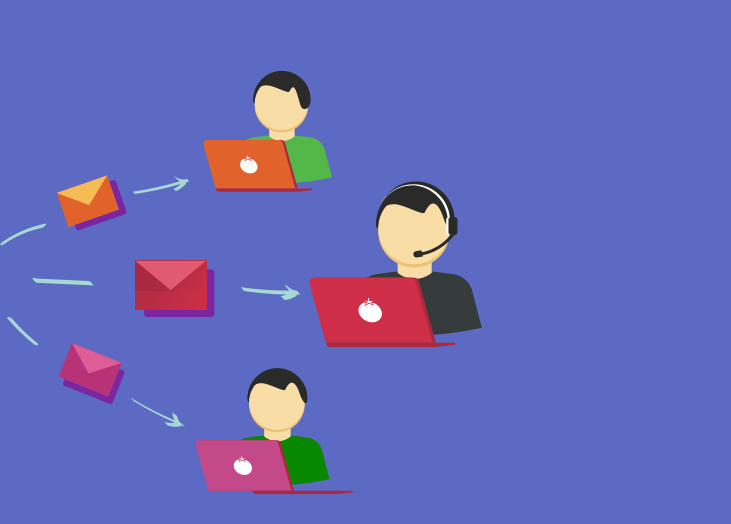 BrightGauge integrates with a lot of popular tools on the market, like ConnectWise, Webroot, IT Glue, Quickbooks, Datto, Kaseya, Customer Thermometer, and more. Of course, there are plenty of other business solutions out there that we don't yet include in our stack of integrations.
We get many customers and business leaders asking us how they can go about getting an integration added to our roster. The first step is simply to ask us!
We're going to break it down for you in just a couple of steps.
Submitting an integration request
If there's a business solution or software that you're using and you feel it would add a lot of value to your BrightGauge experience, you should write to us and let us know. Remember, we were once the customer, so we completely understand the difference that certain tools can make in the lives of MSPs and we know the KPIs that matter to you.
It only takes a few minutes to drop us a line.
Visit our support page and click 'Submit a Ticket'.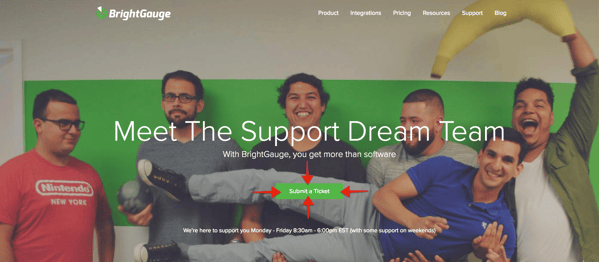 Fill in the corresponding fields and give us as many details as possible! Make sure to include the tool name, website, and some context around how this integration within BrightGauge would be a benefit to your daily business tasks. This just helps us figure out how we can improve your BrightGauge experience.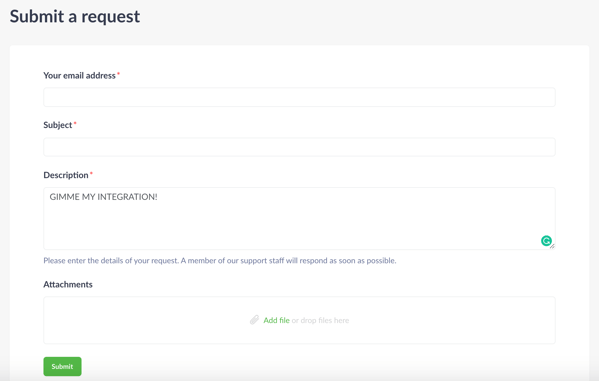 Please be nicer than this ;)
What happens next?
We really do read each and every ticket that comes through and we take every request into serious consideration.
We wish it were seamless and easy to connect to every single datasource out there, but our abilities to do so depend on a few factors.
First off, if there are a lot of you requesting a specific datasource, that tells us we should have some sense of urgency with looking into it. But no worries - we're serious about looking into all datasources, whether it's been requested by 1 person or 100.
Next, we look into the tool itself to assess how much support would be available to those users looking to integrate and what kind of KPIs the tool would allow us to track. This is important to us because our mission always has been and always will be to make your lives easier.
If you're going to be left to fend for yourself or you won't be able to track KPIs that make an impact, it's an indication that the timing may not be right to bring this datasource on.
We also take into account the tool's API (if hosted) and its SQL structure. This tells us how much work will be required on our end and what, if any, kind of querying will be supported.
If a requested datasource checks off all our boxes, we'll work hard to add it to our roster as soon as possible!
Don't be shy about telling us what you need. We love hearing from you. And if you're the figure-it-out-myself type, we've got you covered! Head to our Knowledge Base to find the support you need.
Free MSA Template
Whether you're planning your first managed services agreement, or you're ready to overhaul your existing version, we've got you covered!