BACK
Best Practices

|
Read
How To Use Datto Data To Build Client-Worthy Reports
Susan Perez October 18, 2018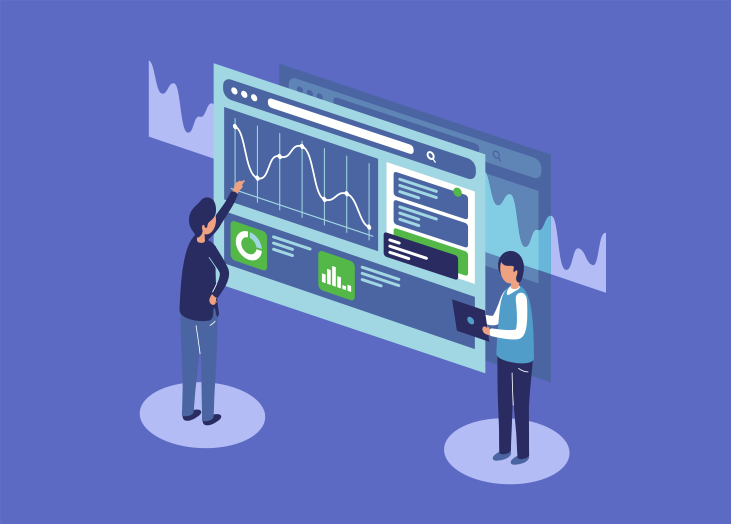 Building transparency and trust amongst clients is a priority for many business leaders, as it should be. Without a strong foundation, there's less of a chance that clients will stick around for the long-run, which would be bad news for business.
Client reports are a powerful way to maintain a steady relationship because they show everything that you as a service provider are working on, whether it's good or bad. Reports are a way to show your value and prove that you're accountable to your SLA.
In this post, we're going to take a look at how you can use BrightGauge and your data from Datto to build reports that really pack a punch.
Default Datto data within BrightGauge
Whenever you connect to any datasource within BrightGauge, you're going to have access to pre-built gauges, dashboards, and reports that will help you start viewing your data on day one.
Even though you'll also build your own custom dashboards and reports, these defaults are going to give you important insights in the meantime.
With Datto, you'll get 16 gauges, 1 dashboard, and 1 report to kick things off. (Note: we also integrate with Datto RMM, which comes with 29 default gauges, 2 dashboards, and 1 report)
Datto default gauges are going to tell you what's going on with the machines you're monitoring with metrics like # of Servers with Datto Backup, # of Workstations with Datto Backup, Datto Agents in Backup Error, Datto Devices 90% Full, and Datto Devices Warranty Expiring Next 90 Days.
Your pre-built dashboard is going to give you a bird's eye view of all your machines and their statuses.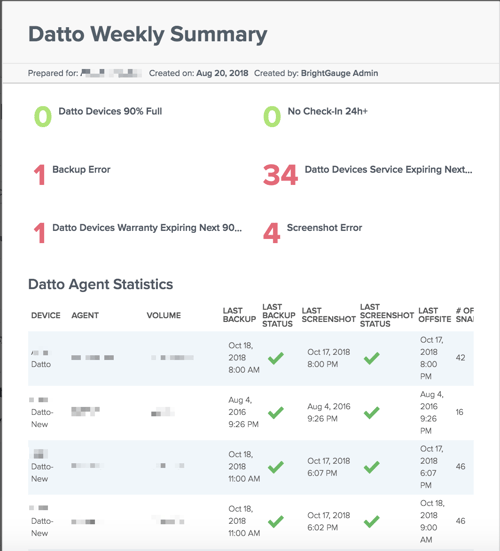 Finally, your 1 default report template gives a weekly summary of your device statistics. Sending this standard report to your client each and every week is a great way to start building rapport around what you and your team are busy working on every week.
Using custom Datto data to create new reports
You may have clients who want more granular details about their agents and workstations, or perhaps they prefer daily or monthly reports. That's great! In BrightGauge, you can create new Datto reports in just a few minutes.
Before doing so, just make sure you have a clear reporting strategy for each of your clients. Ask yourself these simple questions:
Who

should I send Datto reports to? Definitely your main point of contact, but it's also a good idea to send reports to their boss and to the person who cuts your checks. That way, everyone understands your worth, and should your main point of contact leave the company, there's still someone there who knows your history.

What

should I include in my Datto reports?

Choosing the right metrics for your reports

largely depends on what is laid out in your SLA and what you've discussed with your client.

When

should I send Datto reports? Again, this depends on your SLA and your conversations. But, we do recommend automating your reports to go out on the same day and time each time (i.e., every Monday at 8AM), which you can do with BrightGauge.

Why

should I send Datto reports? Trust, transparency, accountability, value, more business (aka more $$) in the long-run. Need we go on?

How

do I create a Datto report? We're about to cover that!
Once you've built your custom Datto gauges and determined how often you'll send reports, you can start generating them, which takes just a few minutes.
Quick note: make sure you've got your client mappings properly set up, as this is going to save you lots of time.
Step 1: Create a new report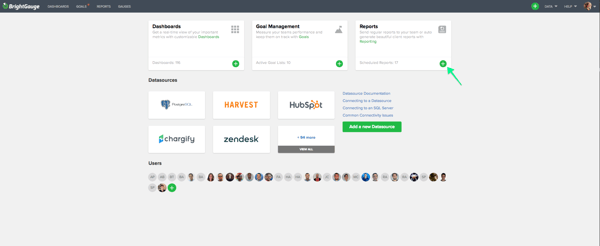 Step 2: Select your clients (this is where client mappings will be really handy)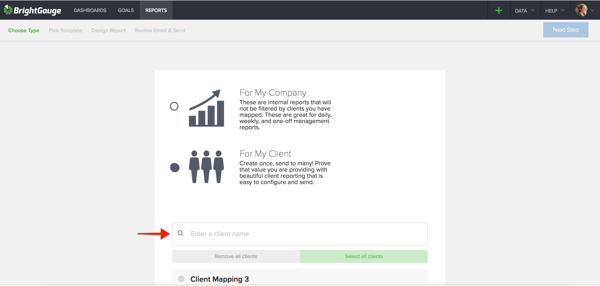 Step 3: Choose to start from scratch or use a pre-built template (this would be the Datto Weekly Summary)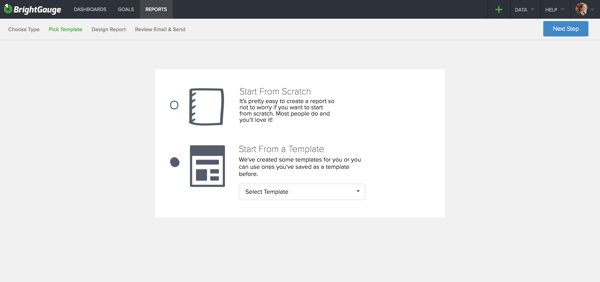 Step 4: Populate your report with Datto gauges, a title, and your logo (or your client's)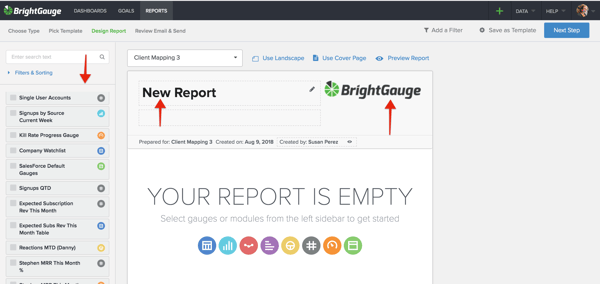 Step 5: If you plan on sending this same report on a regular basis, make sure to save it as a template (this way, you can avoid steps 1-4 in the future)!

Step 6: Review your email
Choose recipients; when you set up your client mappings, you should have added recipients to each group (i.e., your point of contact, their boss, and the person who cuts your checks). Remember how you chose clients in Step 2? Now, if you choose 'All Client Recipients' in your 'To:' field, it will send your email to all the recipients you added for that group. Easy peasy. And don't worry, recipients can't see anybody else's email address.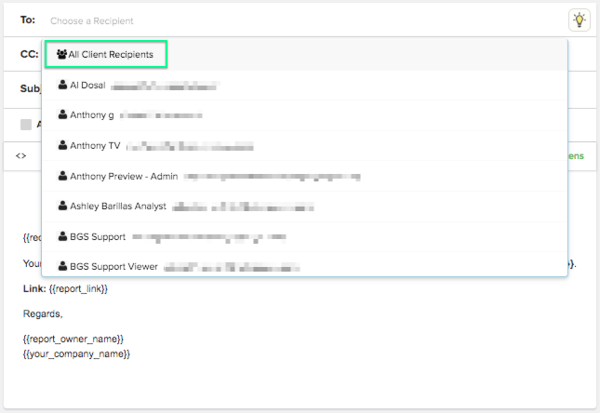 Revise your subject line/body if you'd like to, add your company logo, and choose to attach as a PDF if you wish (

pro tip: BrightGauge reports are interactive, so your clients can click into the gauges to get more detailed information

)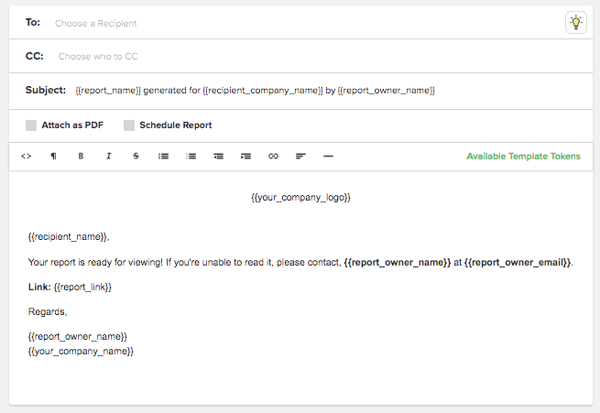 Set your schedule and send it off! In the future, your reports will automatically generate and send on the scheduled day and time that you set it for. Sweet.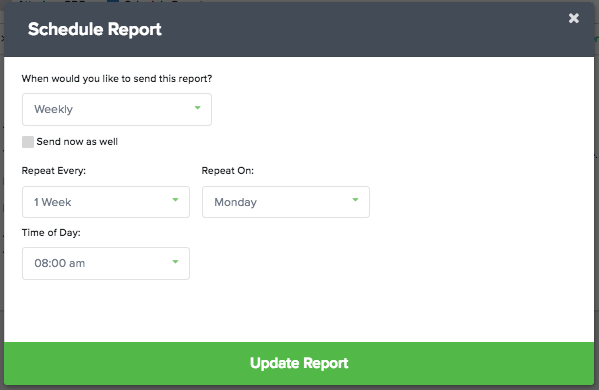 Taking the time to set up your Datto reports and make sure they're being sent out on a regular basis is going to pay off in the long-term.
Clients will appreciate that you're serious about making sure their agents and workstations are up and running properly and they'll notice how proactive you are in catching issues before they become disasters.
Business practices like this one show you as more than just a service provider - you become a trusted partner that clients don't need to think twice about continually investing in.
For a closer look at the power of reports, watch our free webinar 'Client Reporting Best Practices'.
Free MSA Template
Whether you're planning your first managed services agreement, or you're ready to overhaul your existing version, we've got you covered!