BACK
Best Practices

|
Read
Weekly Reports: How They Can Motivate Your Team
Susan Perez October 23, 2018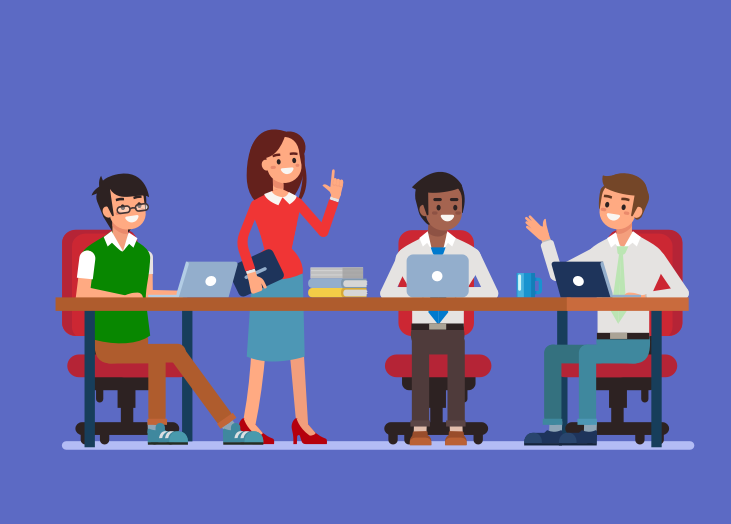 It's pretty hard to keep a group of employees motivated and focused day in and day out, especially in this day and age. With so many shiny distractions surrounding us at all times, it's easy to lose sight of the task at hand.
While you can't be on top of your team all day - and realistically, we all need a short break from time to time - there are tactics you can employ to wrangle their attention back to what matters.
One such tactic is to make it a point to consistently send custom weekly reports to your team. Having important metrics at their fingertips will remind employees of their goals and targets and will keep them all walking on the same path.
Reports are a powerful way to drive productivity and they take almost no time to set up within BrightGauge, so the payoff is big.
Why send weekly reports?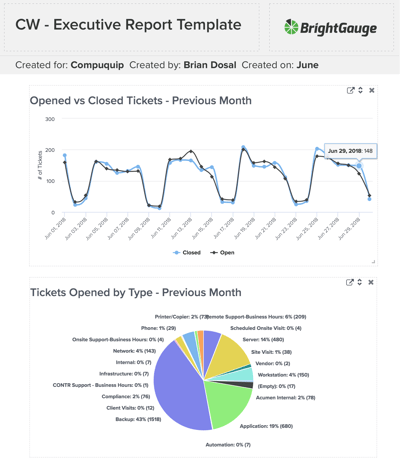 In a word, transparency.
We believe that transparency is essential for success, whether it be with your employees or your clients.
Disclosing the ins and outs of your business by sending reports will cause your team members to feel like they're stakeholders in your company and will create a strong sense of purpose around the work they do. The truth is, everything trickles down from the top, so what your leadership preaches, your team will practice.
Weekly reports put transparency into practice at all times.
When all employees have visibility into the hard data that drive your operations, it's empowering. They'll get clarity into where things stand: are there areas where the business is excelling? What could use improvement? Are we meeting the numbers that'll keep us on track with our KPIs? What's our projected revenue looking like?
Having answers to these questions (and so many more) leaves no room for speculation. Just think about the power in that.
Speculation can lead to gossiping or rumors or feelings of uncertainty about one's performance and position… in other words, speculating is super distracting.
Those weekly reports will refocus team members and motivate them to work hard on being successful (a much more valuable use of time).
What should I include in weekly reports?
This is going to vary from team to team, but you want to include metrics that are relevant to each team member's role. We should note that each team lead should make an effort to generate these for their direct reports.
For instance, if you're the service team lead, your weekly report should probably focus on the previous week's ticket stats.
You might include data like: service team leaderboard (which looks at how each individual's performance stacked up against the rest of the team), tickets opened, tickets closed, average response time, and customer satisfaction scores.
If you head up the sales team, weekly reports might include: opportunities won, deals closed, sales pipeline, dials made, and monthly recurring revenue.
Regardless of team, it's also a good idea to include some general company metrics that all employees could benefit from seeing, such as revenue to date, progress on goals, total number of clients, etc.
Pro tip: make sure these reports are impactful, but easy to digest. They're meant to refocus your employees, but you don't want to take too much time away from their to-do lists. They should be able to analyze these reports in just a few minutes, while still coming away with important insights.
When should I send weekly reports to my team?
We should point out that we're recommending weekly reports, but if you feel it's better to send them on a daily or monthly basis, that's cool! Trust your judgment.
In any case, we generally like sending reports at the same time each time because it creates a sort of routine. If you send your reports every Monday at 8AM, your team will come to expect that report in their inbox and it can set the tone for the remainder of the week.
How do I create these weekly reports?
A lot of decision makers and business managers are apprehensive about reports because they take way too much time to generate. That's only true if you're using Excel or doing everything manually.
But if you use a business intelligence tool like BrightGauge, you can create really powerful reports in just a few minutes.
Once you set up your report the first time, you can save it as a template and schedule it to automatically send out to the recipients you want on the date and time you choose. Here's how it's done:
Step 1: Create a new report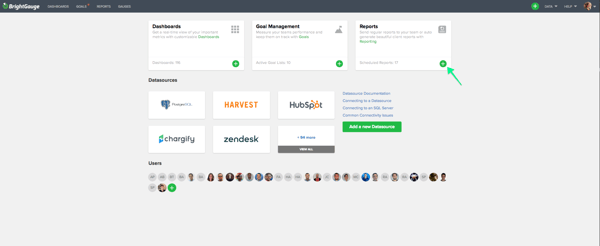 Step 2: Select 'For My Company'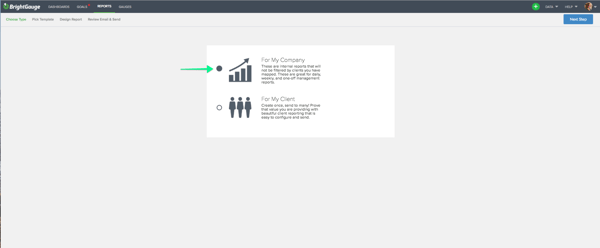 Step 3: Choose to start from scratch or from a template (templates will depend on what datasources you have connected); both are so easy!

Step 4: Populate your report with text/image modules, gauges, a title, descriptive context, etc. You can even choose landscape or portrait orientation, whatever you prefer!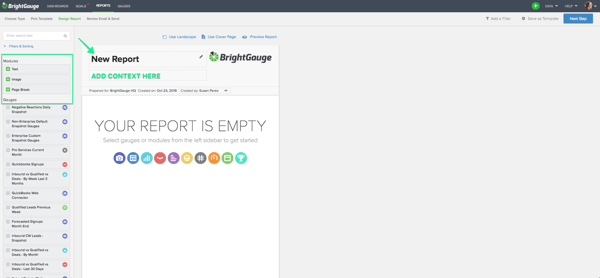 Step 5: Since you plan on sending this report every week, make sure to save it as a template (this way, you can avoid steps 1-4 in the future)!

Step 6: Review your email and set the schedule (recipients can't see who else is copied on the email, so don't worry about that)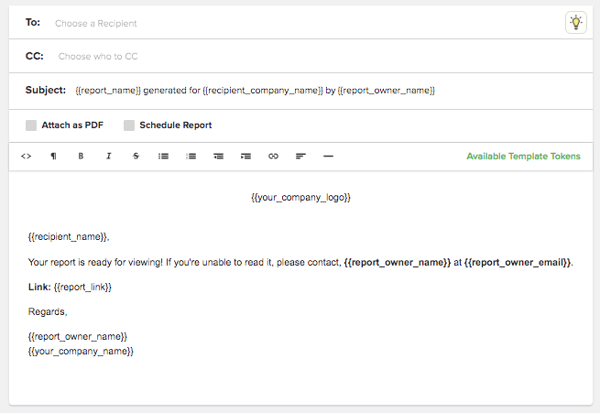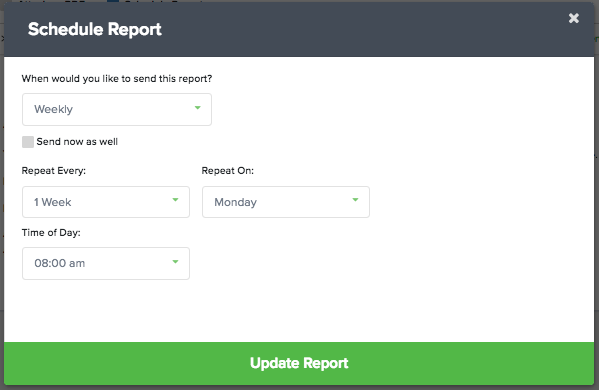 Step 7: Send Report (and smile)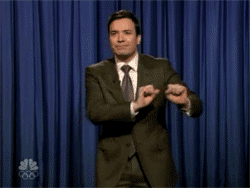 The struggle is eliminated on your end. It'll take you 5 minutes to create these reports instead of 10 hours. And the alignment, motivation, and productivity you get in return is priceless!
Want more guidance on choosing the right metrics to share with your team? Download our free white paper, Internal Metrics That Matter.
Free MSA Template
Whether you're planning your first managed services agreement, or you're ready to overhaul your existing version, we've got you covered!