BACK
Integrations

|
Read
New Integration: Connectwise Automate Cloud
Danielle Ungermann March 2, 2018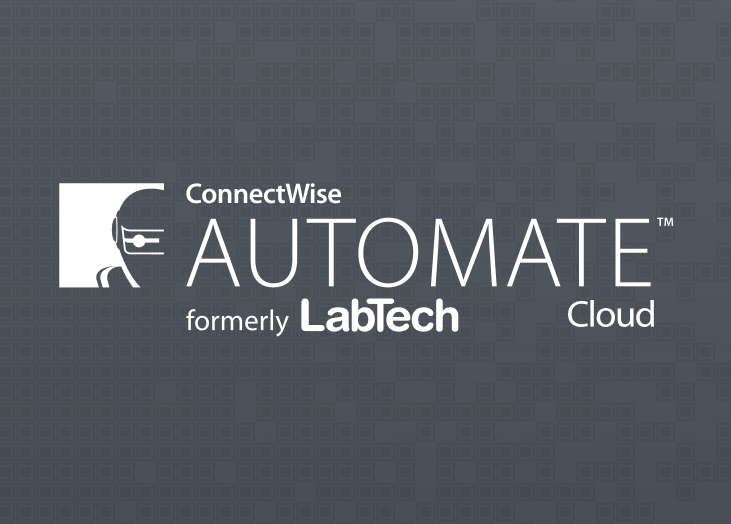 Having offered Connectwise Automate On-Premise to our customers for a while now, we're excited to share that we've launched Connectwise Automate Cloud to serve all of your remote monitoring and management report and dashboard needs.
Formerly known as Labtech, Connectwise Automate Cloud is an RMM tool aimed at helping MSP and ITSP companies eliminate technician defficiencies, and be proactive before the next system issue comes up.
How CW Automate Cloud Works
With CW Automate Cloud, companies can track and manage IT assets from a single location. Covering your devices, servers, and networks, CW Automate Cloud provides agentless, remote coverage of all your desktop and server management plus inventory needs.
The difference between Cloud and On-Premise
When comparing both Connectwise Automate connection options, the main difference lies in where it's hosted and in the data you're able to pull out. Cloud-based means it is hosted on the vendor's servers and accessed through the browser. On-premise means it is installed locally, on your own computers and servers.
While Cloud may be easier to work with, it may come at the price of less access to data. On the flipside, On-Premise can be a bit more cumbersome, taking more time to set up. While the choice is up to you, we've found most customers to try out both before deciding on sticking with one for the longterm.
When comparing both options, here's which datasets you can work with between CW Automate Cloud and BrightGauge:
Disk Statistics— This dataset looks at disk information for each disk inside a machine, including removable disks.
Machine Statistics— This dataset is a full listing of machines with various statistics, pulling in data from as far back as 120 days.
Machine Statistics Lite— This dataset is a full listing of machines with some fields removed to allow for faster syncs.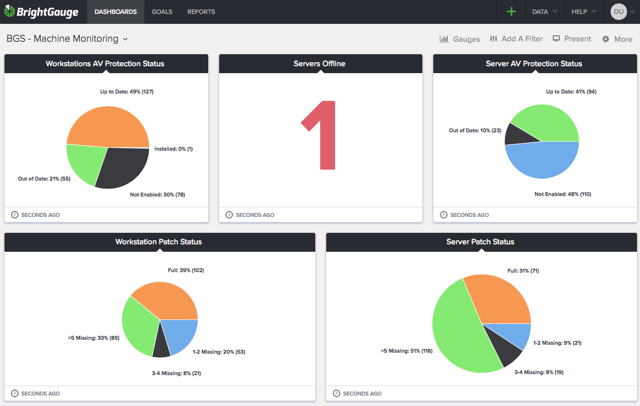 How CW Automate Cloud pairs up with BrightGauge
With BrightGauge and Connectwise Automate Cloud, you can feel confident about the information you share with your customers. We've created a ready-to-go template report for you to begin visualizing your data with or mashup with other datasources to show the whole picture.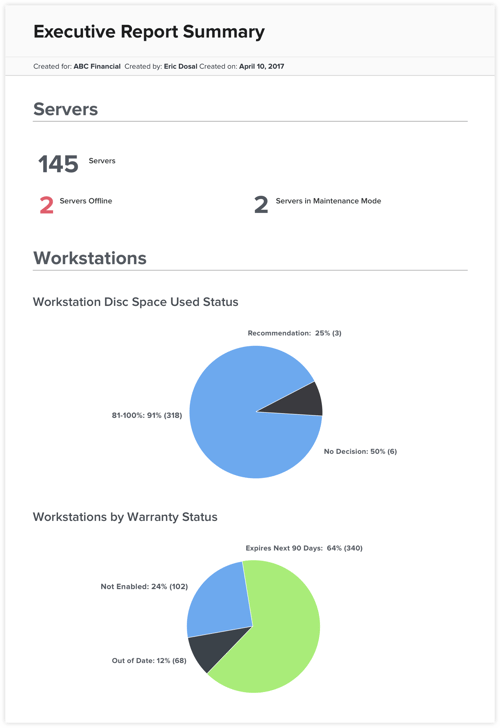 To keep an eye on the health of your devices, put up real-time dashboards across your office. Skip running through the extra unnecessary data and get right to the KPIs that require constant attention for your workstations and servers.
To pair CW Automate Cloud with BrightGauge, visit your BrightGauge and select to add an additional datasource. To learn more about how to get set up, read the support documentation here.
Need some help in getting setup? Reach out to our support team.
Free MSA Template
Whether you're planning your first managed services agreement, or you're ready to overhaul your existing version, we've got you covered!