BACK
Integrations,

Product

|
Read
New Integration: Jamf
Susan Perez November 16, 2018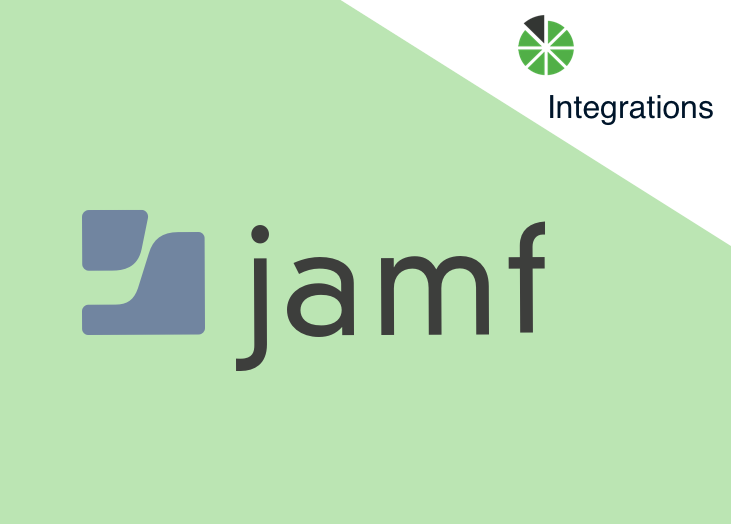 We've got a new integration to announce! Jamf is now available for you to connect to and start pulling data from.
Jamf is a mobile device management tool that helps you manage your Mac, iPad, iPhone, and Apple TV devices. Jamf provides a great way for organizations to streamline their device management by simplifying the required processes.
When you integrate BrightGauge and Jamf, you'll get a real-time view of how many devices you have by model, licensed software information, the operating systems being used on your computers, purchasing information for your mobile devices, and much more.
How to connect to Jamf
Connecting to any of our existing datasources is really simple to do.
Just Head to your BrightGauge overview page and click on DATA to get the dropdown menu, then select Datasources.
Find Jamf, follow the prompts to enter your credentials, and you should be set up within a few minutes.
If you need more help, please read our Jamf support doc.
Not yet a BrightGauge customer? We'll happily walk you through a live one-on-one demo if you'd like!
What do I get out of the box?
What good is data if you have a hard time accessing it? We want you to start seeing and making use of your data as soon as you get connected, which is why we always offer pre-built gauges, dashboards, and reports with all of our integrations.
With Jamf, you'll see that 30 default gauges, 3 dashboards, and 2 reports are automatically available in your account when you connect, which should be a good start to your data management experience.
Gauges
With 30 pre-built gauges, monitor devices using Adobe Acrobat, Firefox, and Microsoft Office, or count how many MacBook Pro, iMac, and iPad Minis you manage, or see the operating systems on each computer, your licensed softwares, and so much more.
Dashboards
You're going to get 3 default dashboards with your Jamf integration: Jamf Computers, Jamf Licensed Software, and Jamf Mobile Devices. These essentially take your gauges and put them into buckets, so it's easier to digest the data you care about.
Reports
Two reports help you get the ball rolling when it comes to showing your clients or your internal teams what's going on with their Apple stats: Jamf Computers and Mobile Devices and Jamf Licensed Software - Monthly Summary.
If you're tasked with managing multiple Apple devices and use Jamf to help, you might be interested in adding BrightGauge to your stack. If you've got questions, support ticket or contact us and we'll be glad to help you out.
Free MSA Template
Whether you're planning your first managed services agreement, or you're ready to overhaul your existing version, we've got you covered!