BACK
Integrations,

Product

|
Read
New Integration: Kaseya VSA Cloud
Susan Perez November 14, 2018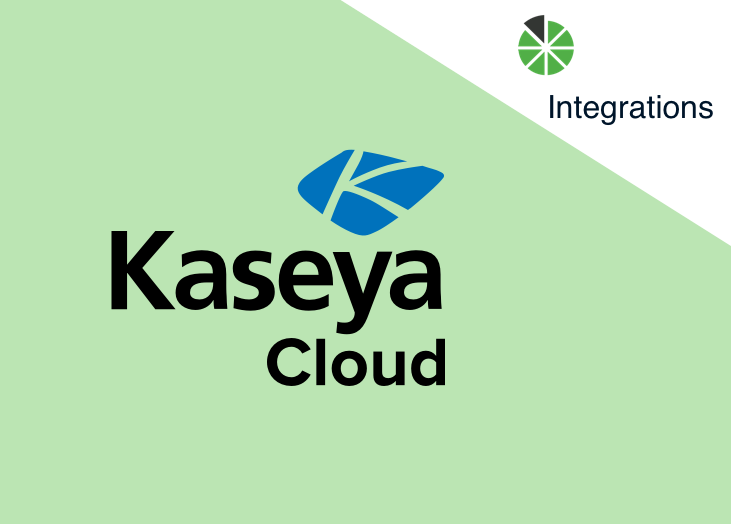 Announcing the latest datasources to join our growing list of integrations: Kaseya VSA Cloud! This is currently available for you to connect with and start pulling data from.
Kaseya VSA Cloud is a remote monitoring management (RMM) solution that allows you to manage your endpoints and your infrastructure simultaneously. For MSPs, it's a really efficient way to get a handle on client's devices.
When you integrate BrightGauge + Kaseya VSA Cloud, you'll get a bird's eye view of your machine statistics, server statuses, and more. You may know that we already offer Kaseya VSA on-premises, and now we're happy to support Kaseya SaaS customers as well.
How to connect to Kaseya VSA Cloud
This is really simple to do.
Just head to your BrightGauge overview page and click on DATA to get the dropdown menu, then select Datasources.
Find Kaseya VSA Cloud and follow the prompts to get connected.
If you're looking for more help, check out our Kaseya VSA Cloud documentation.
If you're new to BrightGauge and would like a live one-on-one demo, please contact our sales team today.
What do I get out of the box?
Like any of our integrations, we want you to start viewing your data immediately, so we've pre-built some gauges, dashboards, and reports to get you started.
Please note that we are adding to this list and more defaults will soon become available.
Currently, with Kaseya VSA Cloud you're going to get 11 gauges and 1 dashboard to get you started. Stay tuned for more to come.
Gauges
Your default Kaseya VSA Cloud gauges include: Server Disk Space Used, Server Disk Utilization by Drive, Server Disk Utilization by Machine, Server Inventory, Server Operating System, Servers, Servers Offline, Workstation Disk Space Used, Workstation Operating System, Workstation Warranty Expiration Year, and Workstations.
Dashboard
Your default Kaseya VSA Cloud dashboard is going to provide a bird's eye view of the important machine data you're monitoring, putting it all on a single pane of glass that makes it easy to see what's going on at any given moment in time.
If at any time you have questions about your Kaseya VSA Cloud integration, submit a support ticket or contact us and we'll be glad to help you out.
Free MSA Template
Whether you're planning your first managed services agreement, or you're ready to overhaul your existing version, we've got you covered!