BACK
Integrations

|
Read
New Integration: Salesforce
Susan Perez July 30, 2018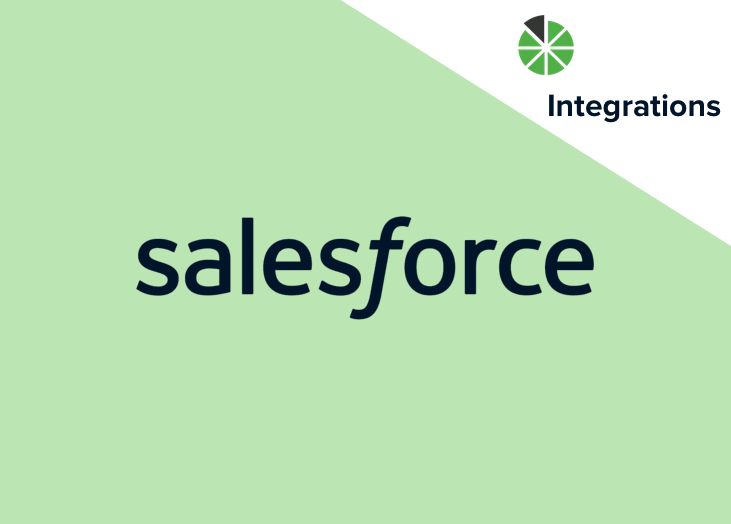 Announcing the latest datasource to be added to our growing stack of integrations: Salesforce! Salesforce is now available for you to connect with and start pulling data from.
If you aren't familiar, Salesforce is a popular Customer Relationship Management (CRM) tool that helps you track quality leads and convert them into won opportunities.
When you integrate BrightGauge and Salesforce, you'll enjoy a real-time view of leads, activities, and opportunities so you can easily turn your focus to growing your business.
How to connect to Salesforce
Simple is the name of this game. Log into BrightGauge, click on DATA and select Datasources from your options. Find Salesforce, follow the prompts to enter your credentials, and you should be all set.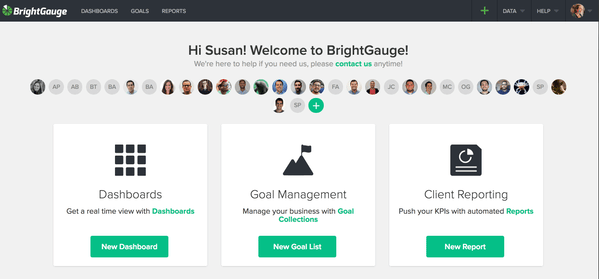 If you need more help, check out our Salesforce support document.
If you're new to BrightGauge, you can request a live one-on-one demo today.
What do I get out of the box?
If you know us at all, you know that we make it a point to help you start managing your data from the first moment that you become a BrightGauge user, no matter the datasource you're working with. It's no different with our Salesforce integration.
We've been working behind the scenes to bring you pre-built Salesforce gauges, dashboards, and reports so that you can start seeing your data today.
With Salesforce, you'll get 3 default dashboards, 67 default gauges, and 2 default reports.
If you're looking for a complicated custom build-out or have any questions about custom fields, our Support Team is on hand to help you out.
Gauges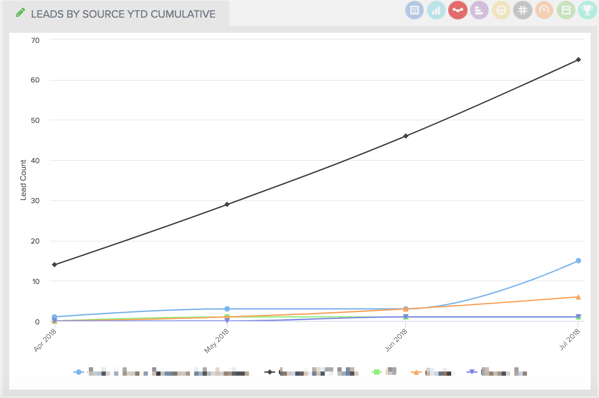 Our pre-built Salesforce gauges mainly focus on leads, activities, and opportunities broken out by day, week, month, or year. Examples are Activities by Type This Month, Call Outcomes by Owner This Week, Converted Leads Today, Leads by Source, New Leads Year to Date, and Qualified Leads Year Over Year. Focusing on your KPIs and managing your sales team and their performance just got a whole lot easier.
Dashboards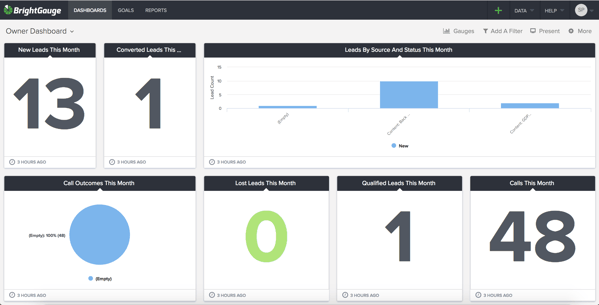 Our default Salesforce dashboards focus on leads, opportunities, and owners. Understand your leads and opportunities just by glancing at your dashboards. If you've got multiple team members in sales, you can track each of their activities through individual owner dashboards, which makes it easy to have productive 1:1 meetings and to evaluate your resources throughout the year.
Reports
We really understand how important it is to stay transparent with your internal teams or with your clients and we think one of the best ways to do this is by sending out custom reports. With Salesforce, you'll get 2 default reports that cover leads and opportunities by week and by month.
Reports are based off of gauges that you've created or existing pre-built gauges.
Goals

If you're a current BrightGauge user but have yet to take advantage of our Goals feature, this might be a good time to try it out. Goals help keep your team motivated and accountable because everyone gets visibility into their colleagues' goals and it keeps staff aligned to overall company KPIs (powerful stuff!).
With Salesforce, you might try inspiring some fun and healthy competition amongst team members by keeping track of who is creating the most opportunities or winning the most new business at any given time. The keyword here is to keep it fun: goals should be used for motivation, not as the primary basis for performance reviews.
Ready to check out what BrightGauge can do with your Salesforce data? Contact us today to get started.
Free MSA Template
Whether you're planning your first managed services agreement, or you're ready to overhaul your existing version, we've got you covered!