BACK
Integrations,

Product

|
Read
New Integration: ServiceNow
Susan Perez November 7, 2018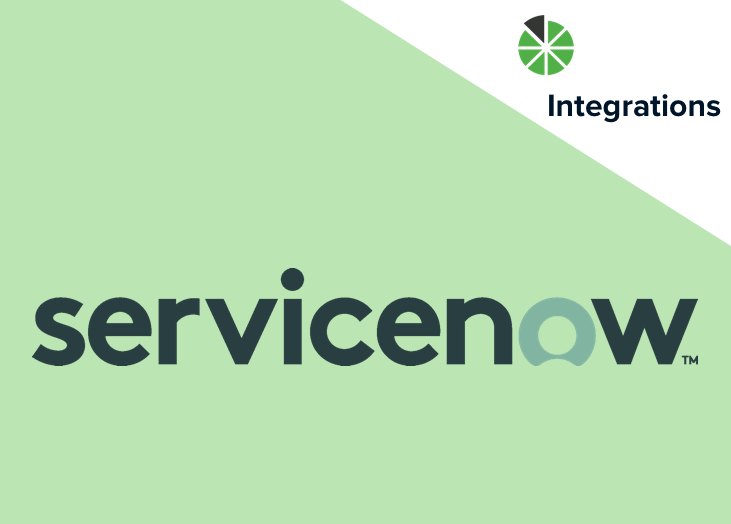 Announcing the newest datasource to be added to our roster: ServiceNow! If you're interested in connecting to this integration, it is now available for you to pull data from.
ServiceNow is an IT Services Management (ITSM) tool that makes it easier to complete routine tasks and projects. Their mission is to make work, work better for everybody.
When you integrate BrightGauge and ServiceNow, you'll get a real-time view of project tasks, status, problems, hours, and more. Having to worry less about your workflows means you can spend more time focusing on revenue-generating tasks.
How to connect to ServiceNow
Like any of the integrations we offer, we try to make it as simple as possible for you to connect. ServiceNow is no different.
Head to your BrightGauge overview page and click on DATA to get the dropdown menu, then select Datasources.
Find ServiceNow, follow the prompts to enter your credentials, and you should be good to go.
If you need more help, read our ServiceNow support doc.
If you're not a current BrightGauge user, request a live one-on-one demo to learn more.
What do I get out of the box?
Our mission at BrightGauge is to simplify the way you manage your data and that starts with making sure you can get started on day one.
Before we release any integration into the wild, we want to make sure you're set up with pre-built gauges, dashboards, and reports that align with some KPIs you'd care about.
With ServiceNow, you're going to get 17 default gauges, 1 dashboard, and 1 report to kick things off and you'll have access to all of that as soon as you connect to the datasource.
Gauges
ServiceNow gauges are going to focus on project-related metrics like Currently Open Catalog Requests by Approval, Hours Worked by Company, Open Tasks by Priority, Problems Closed, Tasks Opened, Tasks Met SLA, and Total Hours Worked.
Dashboard
You're going to get one ServiceNow dashboard that gives you a bird's eye view of your project stats. This dashboard will display data like your tasks that have met their SLA, your tasks broken down by priority, hours worked by company, and tasks opened versus closed.
Report
You'll also find one ServiceNow report in your account, which compiles your stats for the Current Month and Last 30 Days. Clients love receiving consistent reports like this because that level of transparency breeds a solid relationship based on trust.
Goals
We encourage you to take advantage of our Goals feature to get the most out of your ServiceNow integration. You can use it to assign your techs individual goals - like a certain Kill Rate % or a target number of tasks that have met their SLA - and track their progress on meeting their goals each and every week.
It's a really effective way to drive accountability and motivate your team day in and day out.
If at any time you have questions about your ServiceNow integration, submit a support ticket or contact us and we'll be glad to help you out.
Free MSA Template
Whether you're planning your first managed services agreement, or you're ready to overhaul your existing version, we've got you covered!